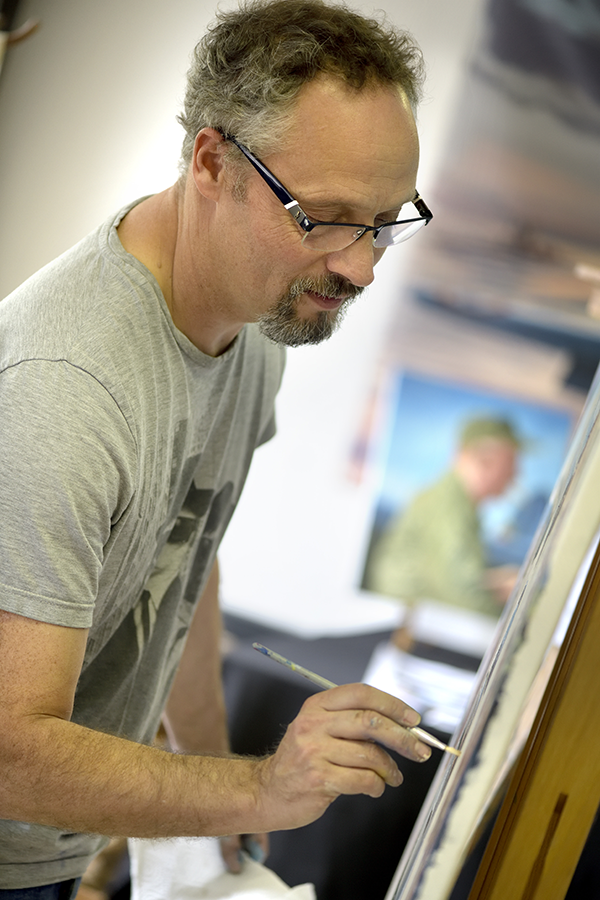 Ever since I can remember, I've been drawing; a virus I got from my mother who was fascinated by the practice of painting and sculpture.
As a little boy, I spent hours sketching mounted cow-boys, aircraft in dog-fight and knights in armour (definitely not princesses or fairies). Finally the planes gained the upper hand; probably because of the wonderful kit boxes with captivating illustrations.

These days I make them myself regularly as ordered by the kit manufacturer Heller, hoping that my works will have a similar influence on other kids. Every artist has a source of inspiration, a spiritual father in someway; mine is Michael Turner. Indeed, his work gave me a liking for making sports cars. Indeed, his work gave me a liking for making sports cars. Looking at his paintings, I understood the setting is almost more important than the aircraft or car.
If you can guess the air temperature, the hour of the day, the height of an airscape or the speed of a car, you surely got a quality painting. Add an original composition, the decisive factor, and you've got all the elements assembled.
So, now you know all about the pleasure of painting cars motorcycles and aircraft. In this Website there are also other themes on display.
If you're interested in buying a painting, look at the informations that includes size, technique, price and if its availability as poster.
I make paintings on commissions, so if you want me be painted in your car, on your motorcycle or if you're eager for all kind of Aviation painting, just le me know!
Have a nice visit !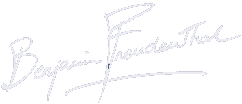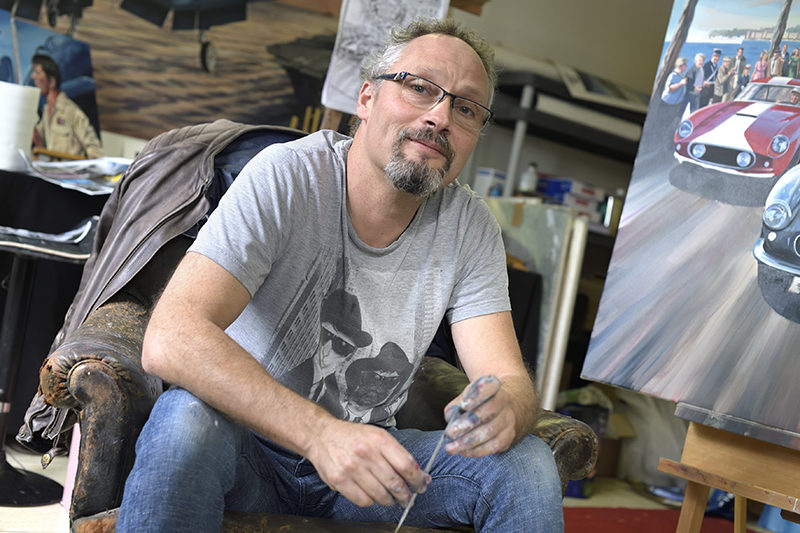 Making of poster "Essen Techno Classica 2019" by Benjamin Freudenthal